We help
market

publish

distribute

books
You have a story that deserves to be heard. We can help.
Why choose self-publishing?
You've spent time perfecting your manuscript, and now you're eager to get your masterpiece in front of readers. Where do you begin? Your initial thought may be to pursue a traditional publishing route, but the process of finding and securing a literary agent, pitching your book to publishers, and waiting on results can be arduous. Many authors are instead pursuing self-publishing with companies like Tellwell to increase their royalties and bring their works to market quicker without sacrificing quality or creative control. As a self-publishing company, we help authors bring their dreams to life.
Making a great book takes a great team. Ours supports you at every step:
Polish your manuscript to make the writing crisp, clear, and concise. A well-edited book lets your story, not pesky grammar mistakes or typos, shine.
A beautiful book stands out from the competition. The quality of your cover and interior will attract readers and impress reviewers.
Effectively marketing a book starts with knowing your target audience, the competition, the purpose of your book and what makes it unique. The next step is implementing proven tactics to promote your book and build your personal brand.
Audiobooks are the fastest-growing sector in publishing, showing 11.7% growth per year from 2018–2023 in the UK. Work with our talented team of narrators and project managers to produce a high-quality audiobook that can help you reach a brand-new audience.
Whether you're printing one book or thousands, we partner with printers around the world to offer the best prices. Print-on-demand allows you to sell your book anywhere, anytime.
We can publish your book in paperback, hardcover, or as an eBook, making your book available to over 39,000 book retailers online, such as Amazon, Waterstones, Barnes & Noble, Blackwell's, and Mallory International.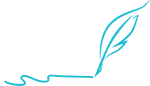 Why Tellwell?
Our passionate team and easy-to-use management system for your files ensure a smooth and transparent publishing journey.
Reputation and trust
We have published 4,000+ books, have an A+ rating from the BBB, and a 4.5 Google Reviews rating with over 200 reviews.
High royalties
We offer the option of 100% net royalties and have the smartest distribution model in the industry. Tellwell does not inflate distribution costs. You are taking the risk, so you should receive all the rewards.
World-class quality
Tellwell is proud of our full-service team approach. We are a friendly team of experienced and talented editors, designers, illustrators, marketers, and project managers with exceptionally high standards of excellence.
Transparent pricing
Our up-front pricing means you know what services you are receiving, without hidden fees, or surprise costs along the way. Our customised packages are tailored to suit your book project and your budget.
Guidance and support
Our dedicated team will lead you through each step of the publishing process. We take author empowerment seriously and have extensive resources to support you along the way.
Flexible printing
We offer competitive print-on-demand and bulk-printing options, but if you prefer to print elsewhere—no problem! We will provide you with the files you need. We never lock authors into contracts with high printing costs that force them to price their book too high.
Success Stories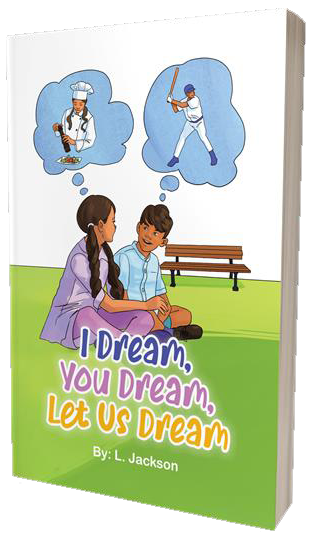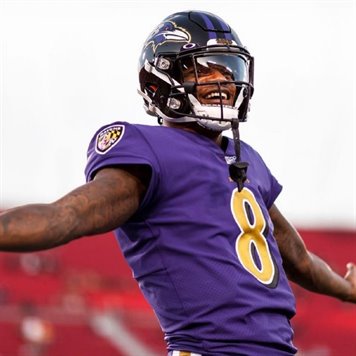 Lamar Jackson
I Dream, You Dream, Let us Dream!
The Baltimore Ravens quarterback published his first children's book about dreaming big and achieving your goals. And who better to talk about going for your goals than the NFL superstar himself! Jackson's book was featured in Sports Illustrated and on CBS News. He shares updates on his book to his three million followers on Instagram.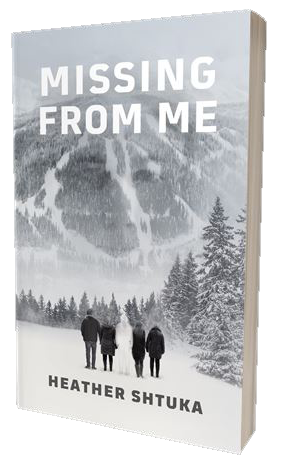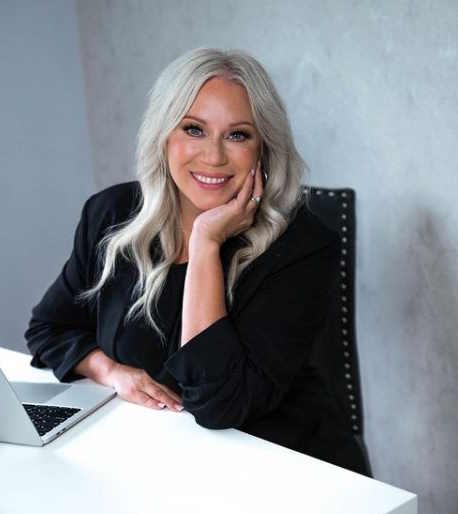 Heather Shtuka
Missing from Me
Heather Shtuka penned her #1 bestseller, Missing From Me, after her son Ryan went missing. In this insightful interview, she opens up about her grief, her son's legacy, the power of social media for community-building, and how her story has gone on to support other families who have missing loved ones through her organization, the Free Bird Project.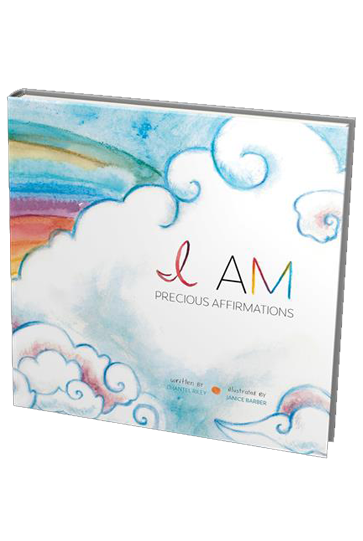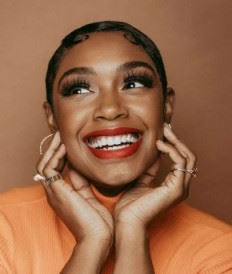 Chantel Riley
I AM: Precious Affirmations
Chantel has an impressive résumé as an actress, appearing as Nala in The Lion King on Broadway, and appearing on several television shows in the United States and Canada. She has voice acted in the Assassins Creed video games. Riley is also a singer/songwriter and owns a children's clothing boutique. Her positive-affirmations book for children has landed her on eTalk, a national entertainment television show in Canada. She's also received glowing reviews and uses her social media platforms of tens of thousands of followers to promote her book.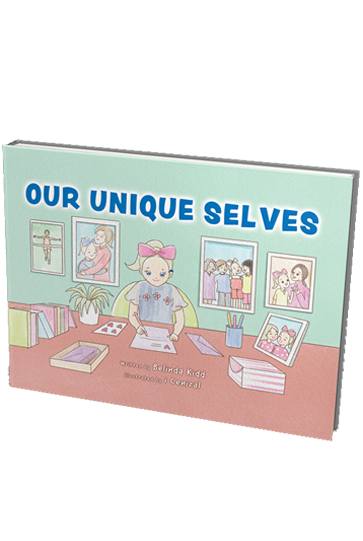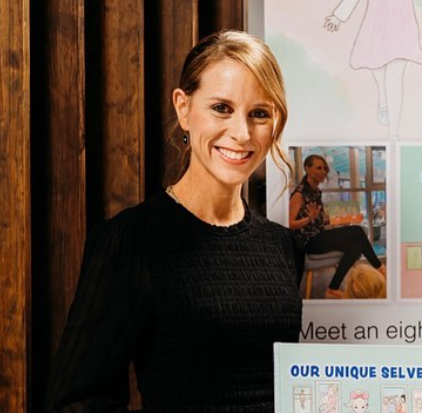 Belinda Kidd
Our Unique Selves
Belinda Kidd's, Our Unique Selves, was inspired by her eight-year-old daughter, Georgia, who has spent a number of years overcoming a language disorder. This story is a tribute to Georgia's journey, to share with other children and families to emphasise the importance of individuality and to celebrate our unique selves. When she's not putting pen to paper, Belinda encourages a number of individuals to live independent and enriched lives through her disability service business.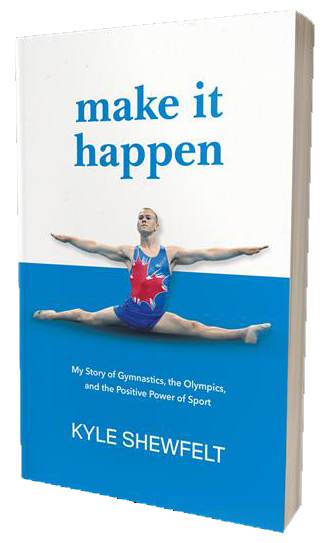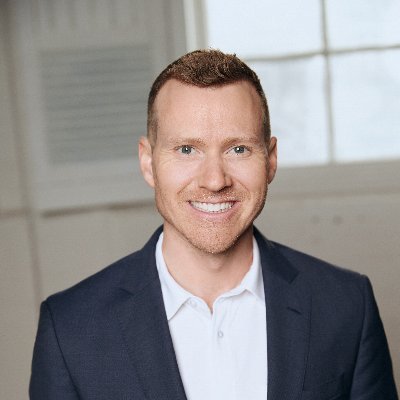 Kyle Shewfelt
Make It Happen: My Story of Gymnastics, the Olympics, and the Positive Power of Sport
The three-time olympian and gold medal Olympic gymnast from Calgary, Canada, describes his pursuit of gymnastics glory in his motivational memoir. He talks about his courageous comeback from two broken legs and how the difference-makers in his life guided him along the way. Shewfelt has appeared on major Canadian media outlets, including CTV News, Global News, and the Toronto Sun.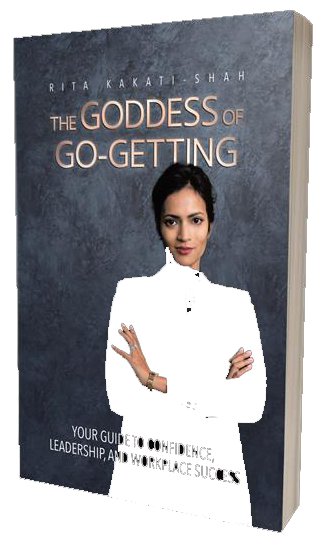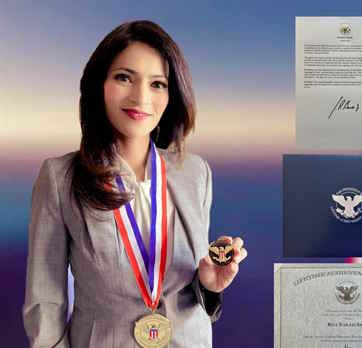 Rita Kakati-Shah
The Goddess of Go-Getting
Rita Kakati-Shah is an award-winning entrepreneur, public speaker, media contributor, and best-selling author. She was recognized by President Joe Biden with the Presidential Lifetime Achievement Award for her international mentoring and volunteering to support young people, women, and minorities of all ages. She founded and is the CEO of Uma, a company providing strategic expertise in the areas of gender, diversity, and inclusion to Fortune 500 companies. Kakati-Shah has been featured in Forbes, FastCompany, Entrepreneur Magazine, and Starter Story, among others.
The Goddess of Go-Getting was launched on International Woman's Day in 2022 by the consul general of India in New York City, and has become the number-one bestseller across multiple categories on Amazon.
Testimonials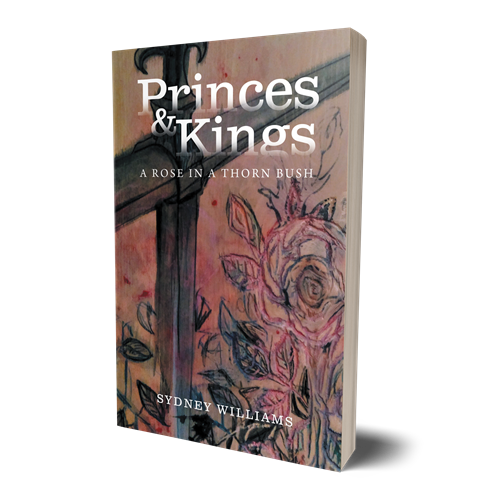 My experience working with Tellwell has been wonderful. I have always dreamed of writing a book and getting it published and now with their help I have been able to make that dream a reality. I plan to write many more books in the future and I can see working with Tellwell for many years to come. Everyone has been so helpful and has made the process of publishing a true pleasure.
Sydney Williams, Princes and Kings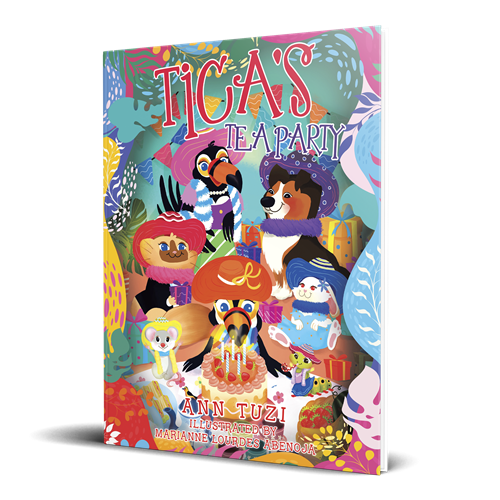 I have learnt so much about the publishing world and Redjell has been great. Marianne was an excellent illustrator and Von did an excellent job pulling it all together. I am really pleased with how my vision was interpreted.
Ann Tuzi, Tica's Tea Party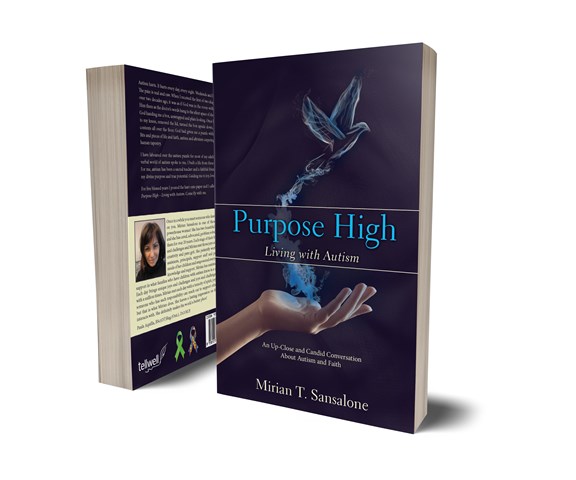 If asked to describe Tellwell Talent in one word, I would say "integrity." As a first-time author, I sourced several publishing companies including Tellwell before signing on with them. I was guarded and feared I would be taken advantage of. Hidden and undisclosed information could potentially translate to disappointment and shattered dreams. But with the team at Tellwell, dreams really do come true. My dream came true. Tellwell champions the aspirations of an author to succeed. When it comes to fairness, transparency, excellence and, yes, an abundance of talent in publishing, Tellwell wrote the book.
Mirian Sansalone, Purpose High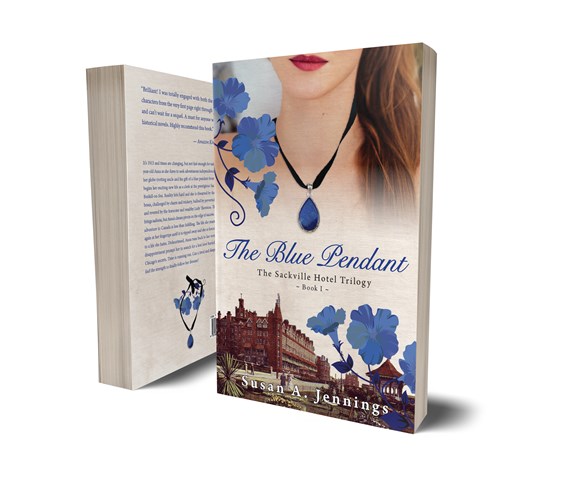 Finding Tellwell was like magic. They were the only publisher that met my needs. The initial pricing was fair and reasonable and they never tried to upsell the package. Every member of staff I spoke to, from the CEO to my representative, showed genuine interest in my book and gave me excellent advice every step of the way. Every promise was kept, from our initial discussion to timelines. And the cover, oh my goodness, I could not believe what an incredible job they did for the cover. I thought the designer had climbed into my head, it was so much like what I had imagined it to be.
Susan Jennings, The Blue Pendant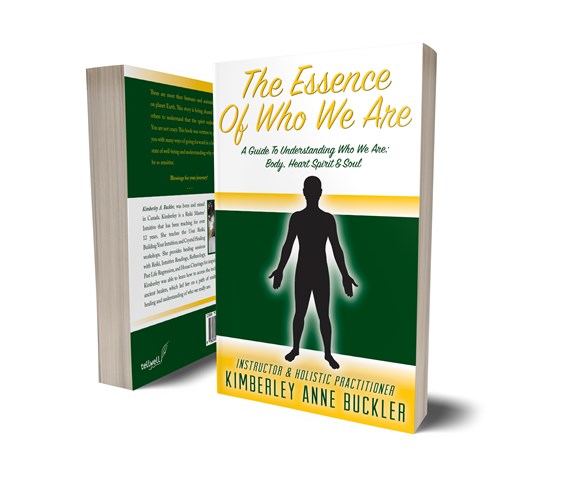 Tellwell helped me to take that extra step in going forward and having my book published. Tim answered so many questions for me, and Erin was absolutely amazing. When a person is publishing a book for the first time, it is scary and exciting. There is so much to learn and Tellwell was a huge blessing. They were very patient with me and that meant a lot. Thank you soooo much for the amazing service. The editor was amazing. My grammar was horrid and I learned a lot with all the corrections I needed to make.
Jim Bedard, The Essence of Who We Are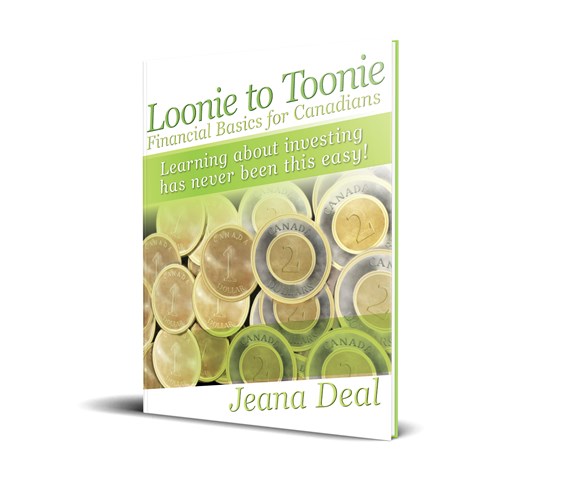 I am grateful to have found Tellwell. You have a great team of professionals, and I am thankful for working alongside such committed people. What a great book it turned out to be! It's a great product and I really hope to take it places. I'm a big fan of paying as little as possible for an investment to ensure a greater return. I appreciate your heads-up on my package's discount, the flexible payment schedule, and the 100% net royalties. It was like buying a triple-A bond at a discount (refer to pages 67–70).
Jeana Deal, Loonie to Toonie: Financial Basics for Canadians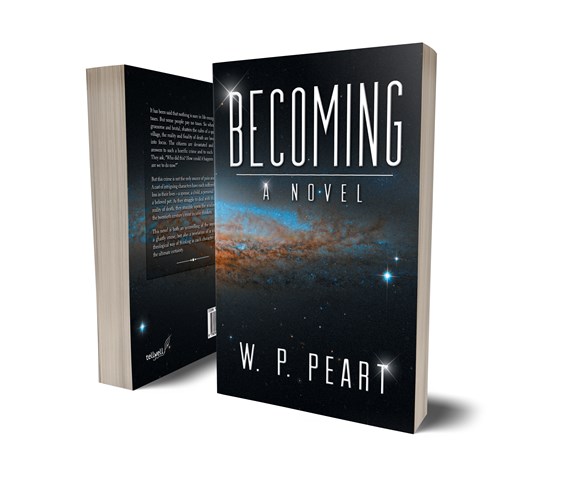 I was completely happy with Tellwell. Communication was immediate, I worked with one person for the entire process, my tentative suggestions for design were acted on quickly and surpassed my expectations, and in all categories I would give these folks a ten-out-of-ten assessment.
W.P. Peart, Becoming: A Novel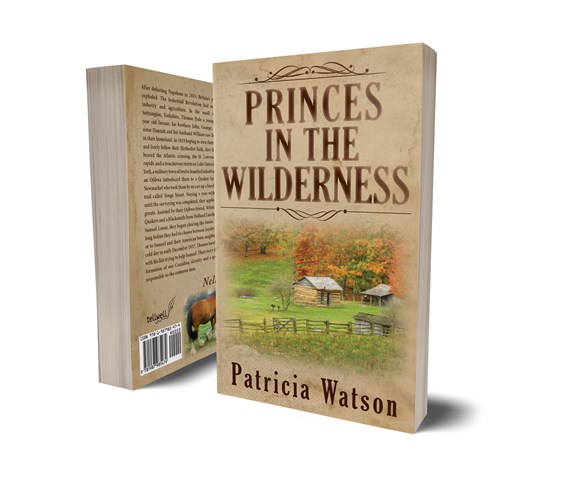 After searching for a publisher through literary horror stories online of scams and high pricing, I found Tellwell. I am very pleased with the whole process and the personal treatment. There is a lot of work to get your work published and a lot that requires working together. The staff were always prompt and kind and genuinely interested. The final cover design is unique. As I am often asked who the publisher is, I am pleased to promote Tellwell.
Patricia Watson, Princes in the Wilderness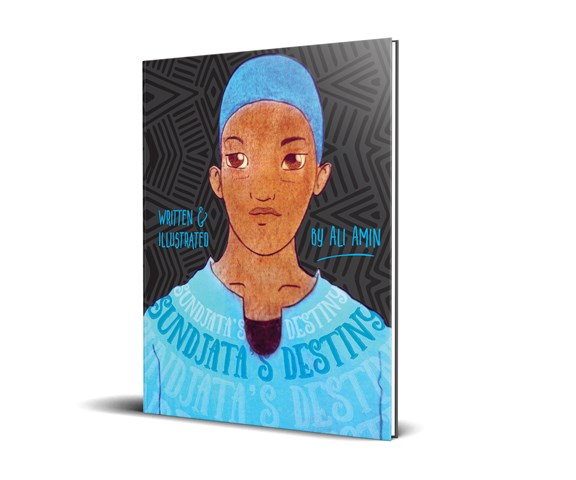 I thought when working with you guys that you were good, but I made a mistake—you are great! I love the interior design—no, actually, I love everything, and I am very impressed by the cover. Thanks to you and the whole team. You made my day.
Tyson Mutombo, Sundjata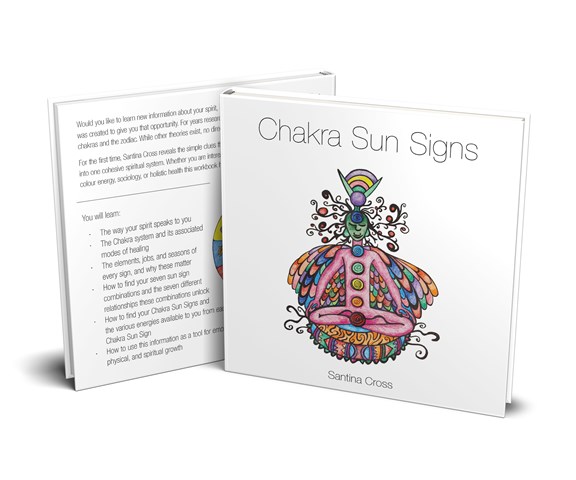 I love it, I love it, I love it! I just finished going over the layout. I am really happy with Jordan's work! And yes, you were reading my mind: I want him included in the acknowledgements.
Santina Cross, Chakra Sun Signs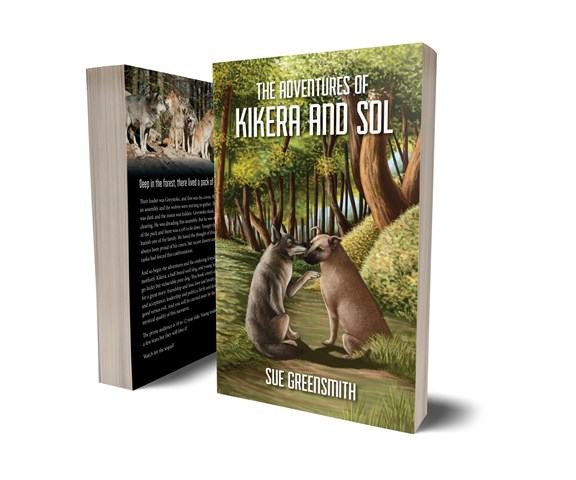 First of all, let me thank you so much for your editing and comments. You have clearly reviewed my story in great detail and with sensitivity.
Sue Greensmith, Kikera and Sol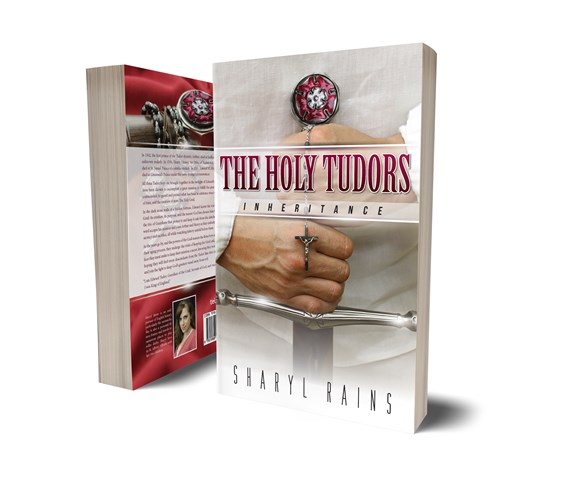 Tellwell has been such a great help from start to finish. The team I'm working with have been really receptive to everything that I've wanted and have given amazing feedback. Liviu did a fantastic job with the book's cover design. I'm just so glad that I've been with you guys on this massive journey.
Sharyl Rains, The Holy Tudors: Inheritance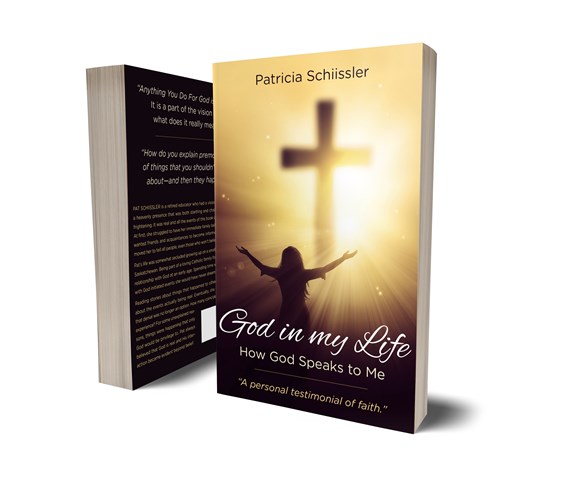 Taking a risk and choosing Tellwell Publishing was a great experience. The entire team were professional, prompt, and friendly. I never felt apprehensive when all communication was handled immediately. I am extremely pleased, and sales are now beginning to reflect the quality of their talent. Everything about the book was beyond my expectations.
I love the completed book and am proud to see it on the shelf of neighbourhood bookstores. The marketing instructions were very helpful and there were many excellent ideas. The creating of the author website was professionally designed and easy to update. Having the website and using the marketing strategies have helped me move forward and enjoy promoting my book. I don't have anything negative to say about my experience using Tellwell Publishing.
Patricia Schiissler, God in My Life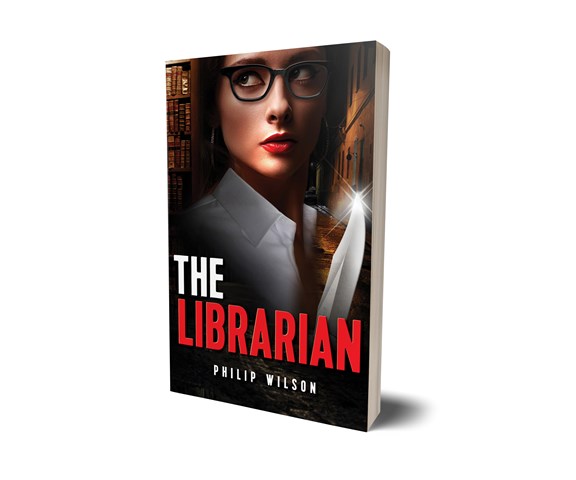 From the beginning, when I was first trying to figure out the basics of self-publishing, Tellwell has been fantastic. They've got a great team and I've got to know many of them. I've worked with Jen, one of their editors, and she's been amazing—not just fixing my grammar but giving me suggestions on plot and character development that have greatly improved my novel.
I'm currently working with Francesca on marketing. Frankie got me involved in Goodreads, set up a website for me and suggested some review services for self-published authors. As a result of her ideas and initiatives, The Librarian received a 5/5 rating on IndieReader and was featured on The Huffington Post. Frankie has done far more than just marketing. She regularly updates me on sales figures and website hits, and we talk once a week or so to discuss marketing and any other questions or issues I have. It's like having a business partner, and it's been rewarding and fun. So much so that Tellwell is now editing my second novel, Songs for Lucy.
Philip Wilson, The Librarian
SELF-PUBLISHING VS TRADITIONAL
Why more authors are choosing to self-publish:
To bypass the exhausting and arduous effort in finding a literary agent and traditional book publisher
To retain full creative control and the copyright
To earn much higher royalties
To bring their book to market quickly, in months rather than years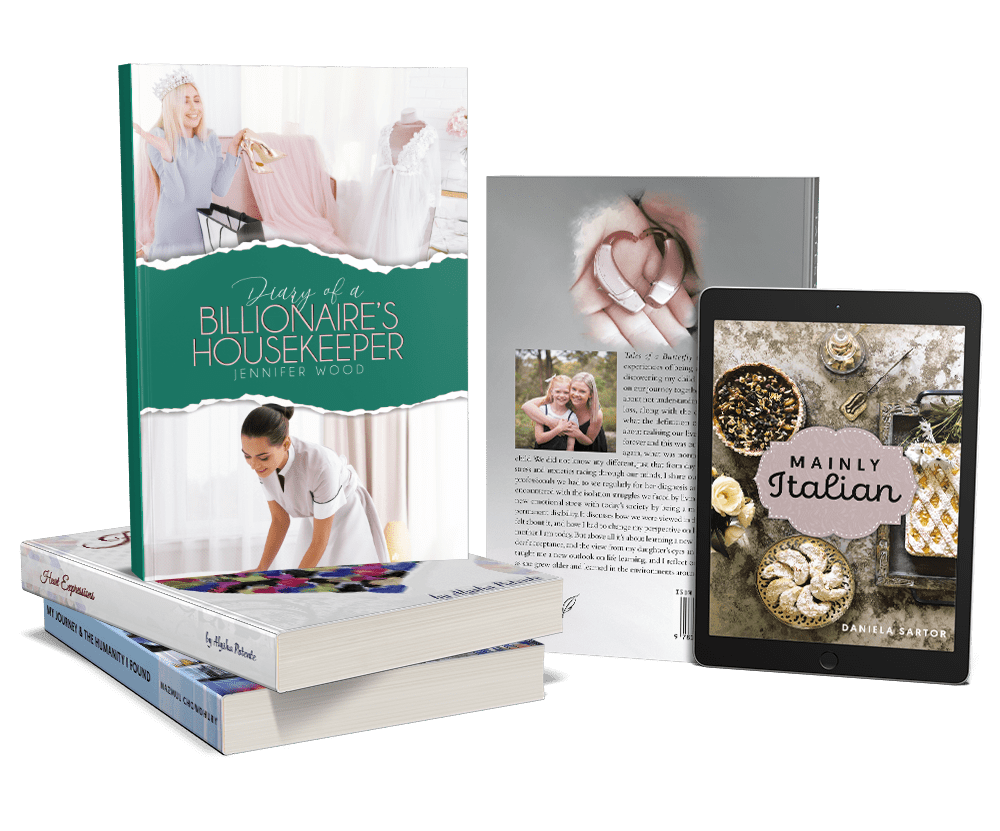 100% Royalties
Consultative Approach
Transparency
Complete Control
100% Rights