We help
market

publish

distribute

books
You have a story that deserves to be heard. We can help.
Why choose self-publishing?
You've spent time perfecting your manuscript, and now you're eager to get your masterpiece in front of readers. Where do you begin? Your initial thought may be to pursue a traditional publishing route, but the process of finding and securing a literary agent, pitching your book to publishers, and waiting on results can be arduous. Many authors are instead pursuing self-publishing with companies like Tellwell to increase their royalties and bring their works to market quicker without sacrificing quality or creative control. As a self-publishing company, we help authors bring their dreams to life.
Making a great book takes a great team. Ours supports you at every step:
Polish your manuscript to make the writing crisp, clear, and concise. A well-edited book lets your story, not pesky grammar mistakes or typos, shine.
A beautiful book stands out from the competition. The quality of your cover and interior will attract readers and impress reviewers.
Effectively marketing a book starts with knowing your target audience, the competition, the purpose of your book and what makes it unique. The next step is implementing proven tactics to promote your book and build your personal brand.
Audiobooks are the fastest-growing sector in publishing, showing 11.7% growth per year from 2018–2023 in the UK. Work with our talented team of narrators and project managers to produce a high-quality audiobook that can help you reach a brand-new audience.
Whether you're printing one book or thousands, we partner with printers around the world to offer the best prices. Print-on-demand allows you to sell your book anywhere, anytime.
We can publish your book in paperback, hardcover, or as an eBook, making your book available to over 39,000 book retailers online, such as Amazon, Waterstones, Barnes & Noble, Blackwell's, and Mallory International.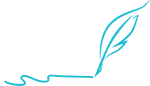 Why Tellwell?
Our passionate team and easy-to-use management system for your files ensure a smooth and transparent publishing journey.
Reputation and trust
We have published 4,000+ books, have an A+ rating from the BBB, and a 4.5 Google Reviews rating with over 200 reviews.
High royalties
We offer the option of 100% net royalties and have the smartest distribution model in the industry. Tellwell does not inflate distribution costs. You are taking the risk, so you should receive all the rewards.
World-class quality
Tellwell is proud of our full-service team approach. We are a friendly team of experienced and talented editors, designers, illustrators, marketers, and project managers with exceptionally high standards of excellence.
Transparent pricing
Our up-front pricing means you know what services you are receiving, without hidden fees, or surprise costs along the way. Our customised packages are tailored to suit your book project and your budget.
Guidance and support
Our dedicated team will lead you through each step of the publishing process. We take author empowerment seriously and have extensive resources to support you along the way.
Flexible printing
We offer competitive print-on-demand and bulk-printing options, but if you prefer to print elsewhere—no problem! We will provide you with the files you need. We never lock authors into contracts with high printing costs that force them to price their book too high.
SELF-PUBLISHING VS TRADITIONAL
Why more authors are choosing to self-publish:
To bypass the exhausting and arduous effort in finding a literary agent and traditional book publisher
To retain full creative control and the copyright
To earn much higher royalties
To bring their book to market quickly, in months rather than years